First time here? Here are all the best ways to get involved in the English-speaking Ringing Cedars community and follow the work of the Anastasia Foundation.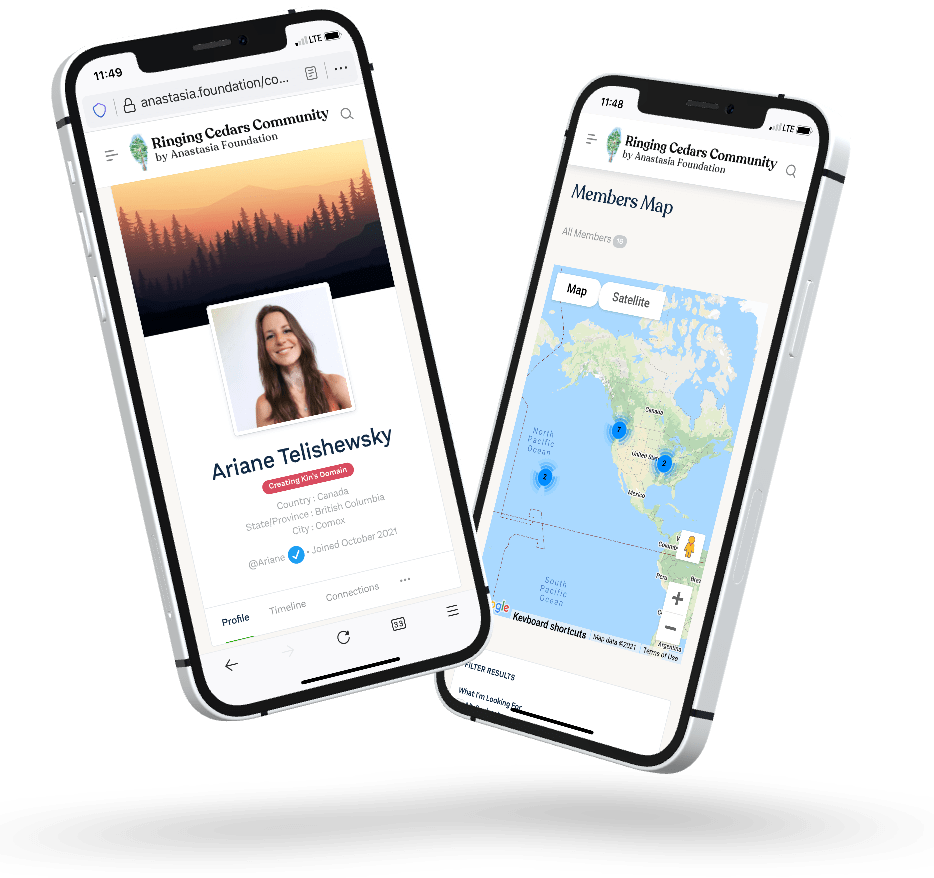 Ringing Cedars Community Platform
与远近的俄罗斯读者联系。认识你的灵魂伴侣。结交新朋友。创建和加入群组、举行本地聚会、加入讨论等等。加入我们的社区!
– Searchable members directory
– Readers groups on all subjects, and regional groups
– Private messaging
– Forum discussions
– Basically, Facebook for Ringing Cedars readers!
Hundreds of members from all across North America, Europe, and more! Rapidly growing! The largest English-speaking Ringing Cedars network.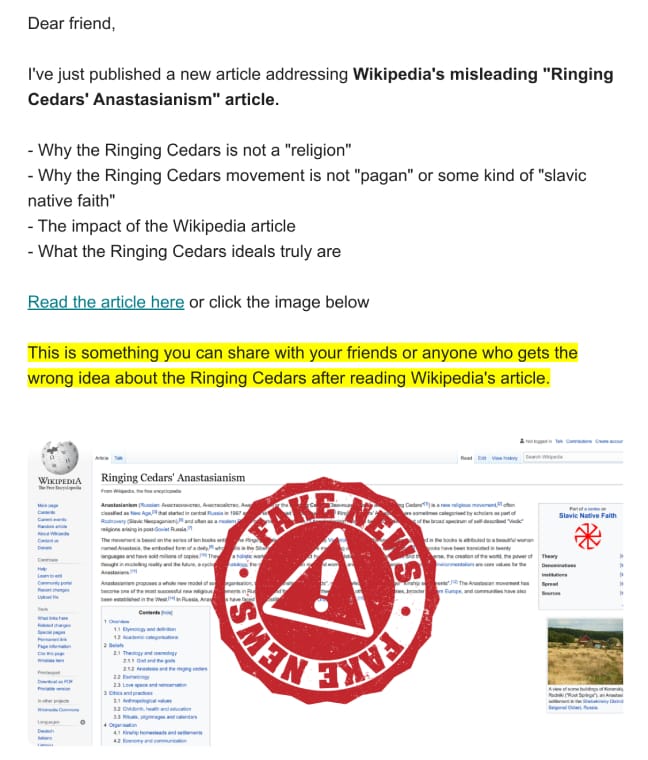 Subscribe to our email list
Sign up on the email list to get all the Ringing Cedars news, learn about reader's gatherings and events, new Kin's Domains, videos, articles, and more.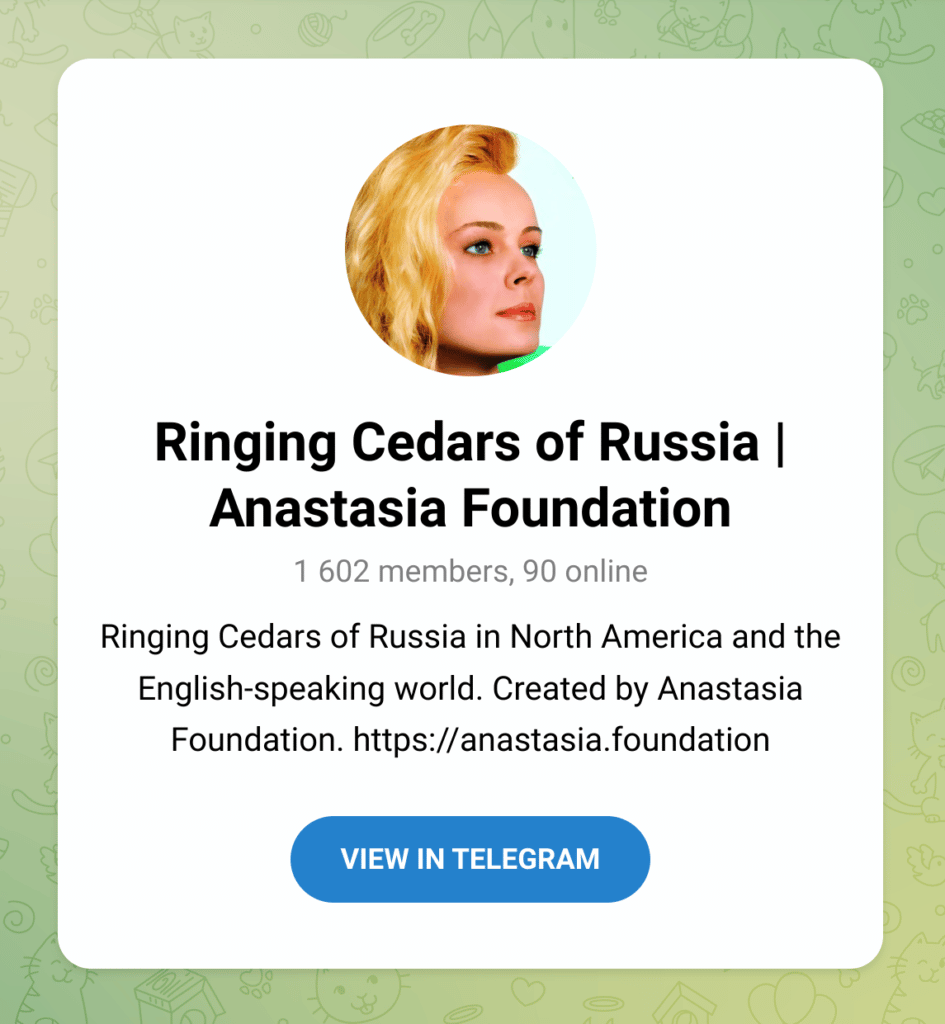 Join our Telegram chat
Meet and connect outside of Facebook. Large, highly active group. An incredibly loving, supportive, and knowledgeable community!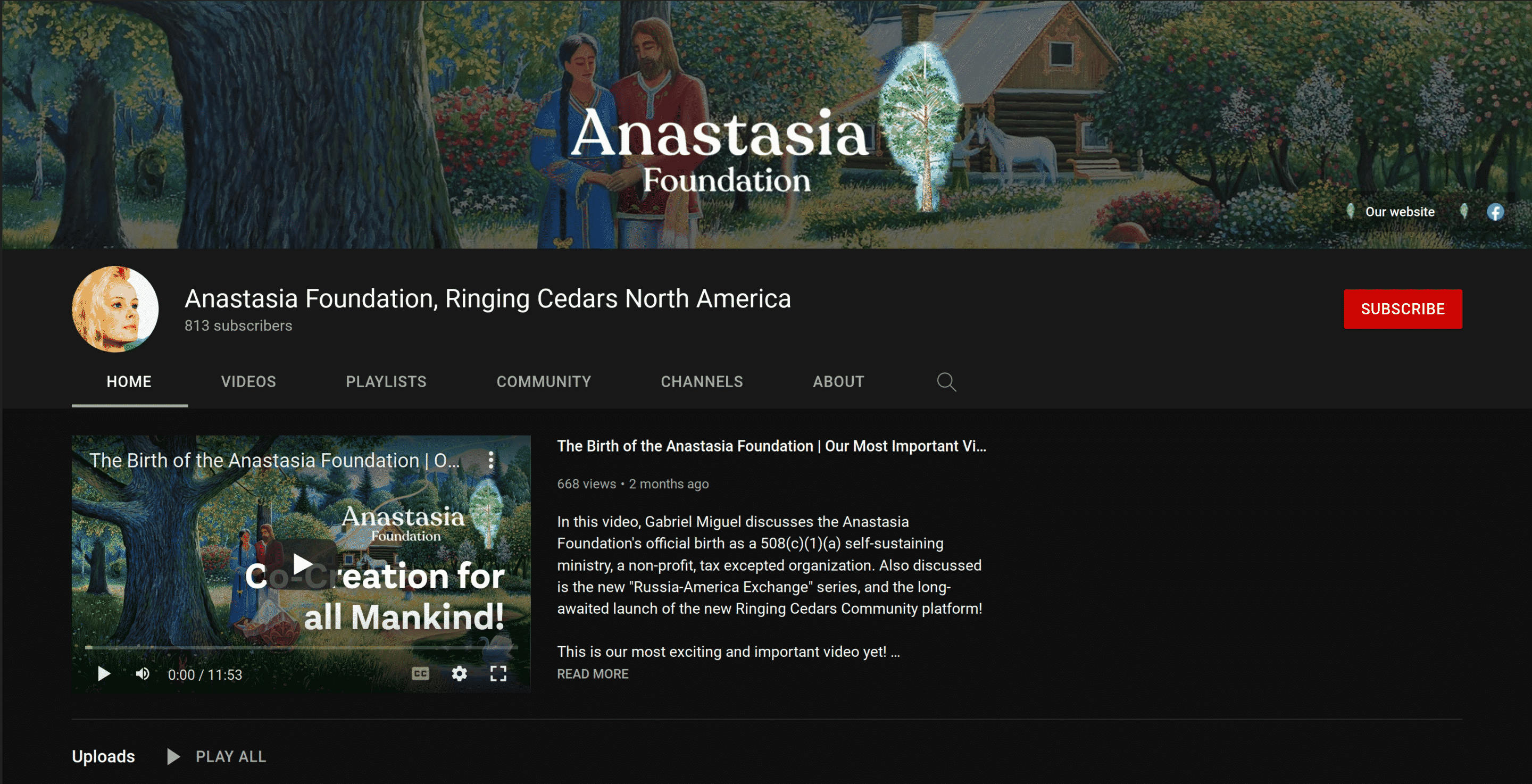 Subscribe to our YouTube channel
Subscribe to our YouTube channel for weekly video updates. Recordings of all our community calls, interviews, and Russia-America Exchange calls can be found here.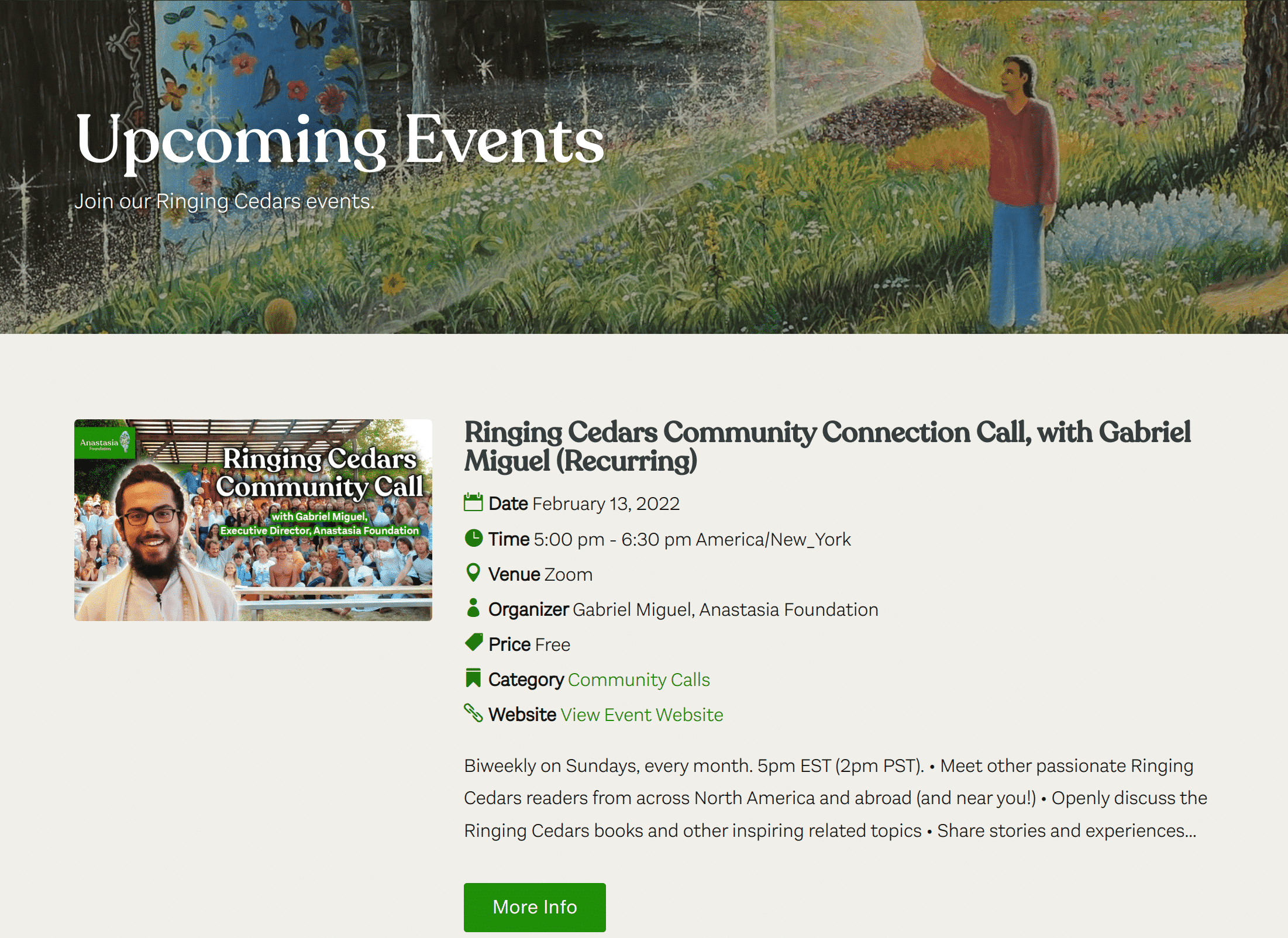 Check out our Events
We have multiple online Ringing Cedars Community events every week. View our events page to see our recurring and one-time events.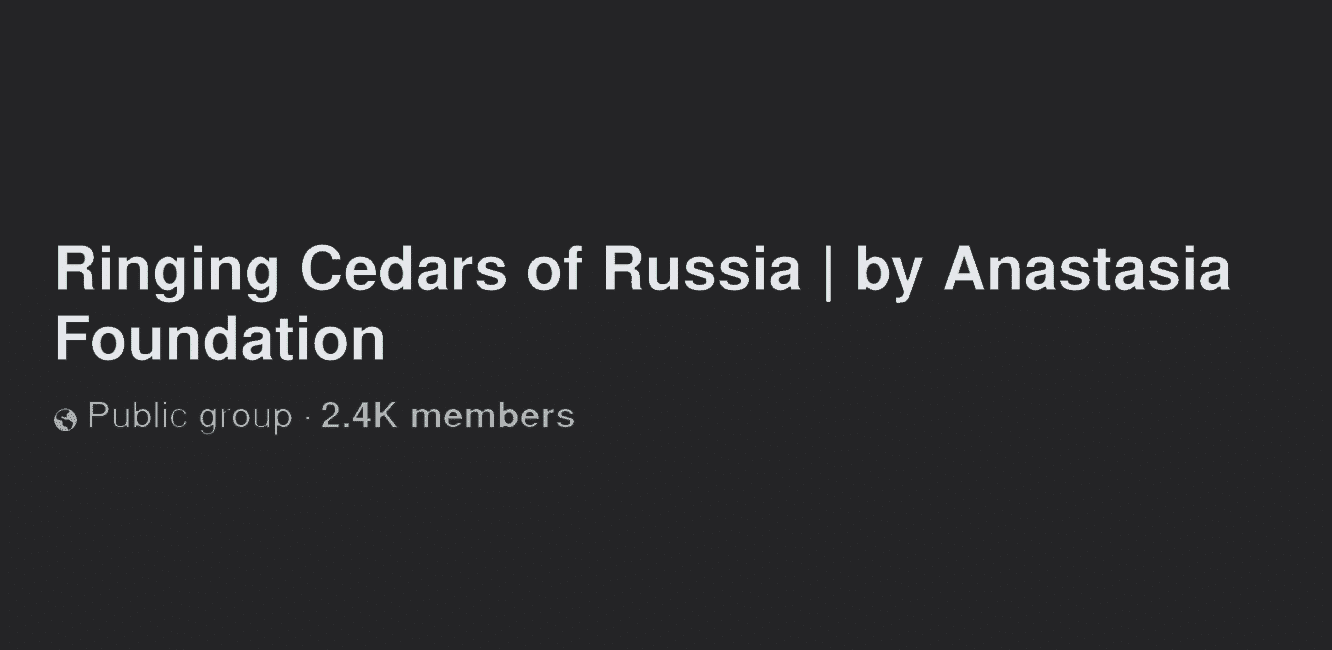 Join our Facebook Group
The largest English-speaking Ringing Cedars Facebook Group. Meet, connect, and discuss with other readers from across North America and abroad.
3,800+ members. Very active and engaged group, great posts every day.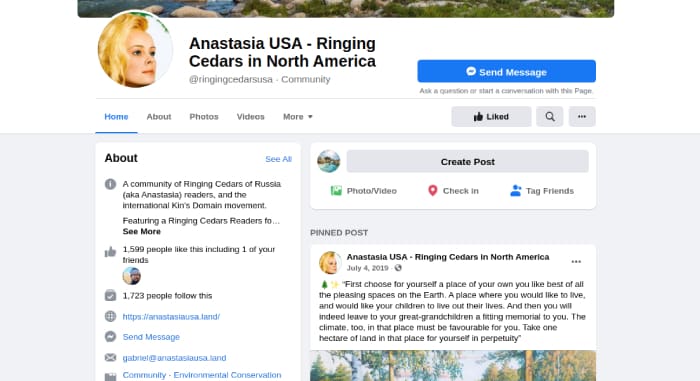 Follow our Facebook Page
Follow us on Facebook for news and updates.
Sign up for our email list