First time here? Here are all the best ways to get involved in the English-speaking Ringing Cedars community and follow the work of the Anastasia Foundation.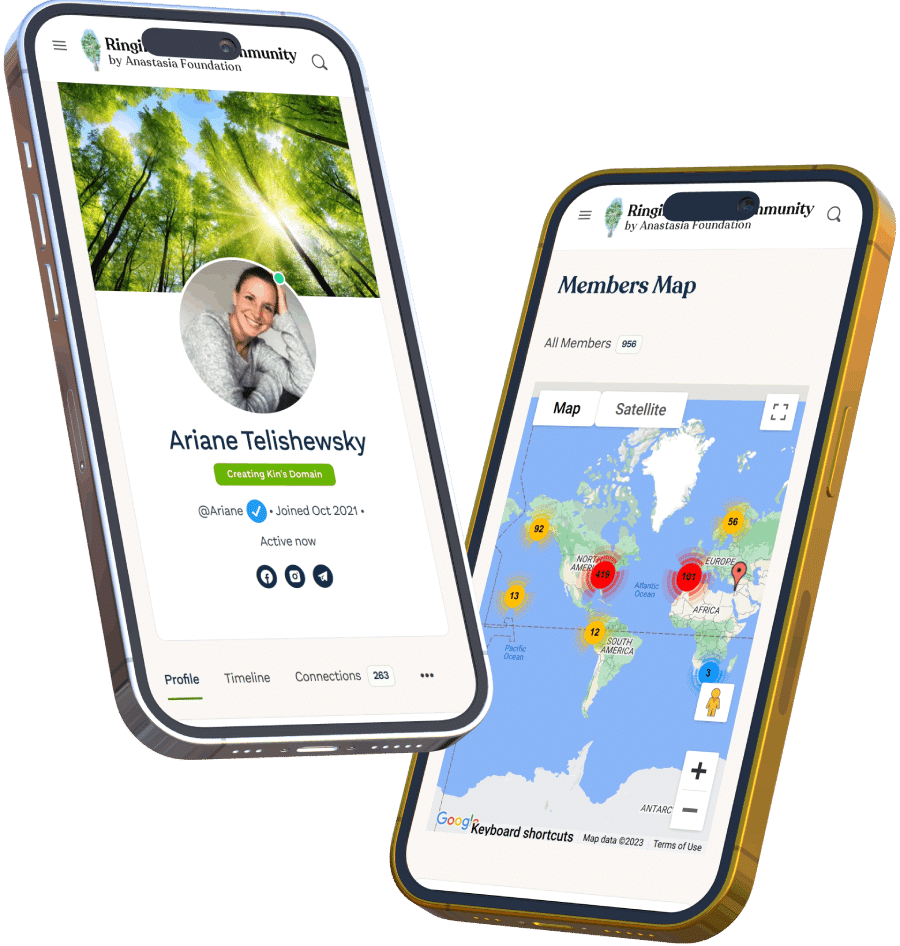 UNSER EIGENES SOZIALES NETZWERK
Ringing Cedars Community-Plattform
Discover a community of like-minded individuals who share a passion for the Ringing Cedars of Russia books. Join our community and make new friends, meet your soulmate, and participate in discussions and events.
🔍 Find other readers in your area through our searchable members directory and members map
💡 Join or create groups on all Ringing Cedars-related subjects
🌎 Be a part of regional and local reader groups
💬 Connect with other members through instant private messaging and audio and video calls
📖 Participate in engaging forum discussions
📱 Connect with readers anytime, anywhere with our mobile-friendly community
Join our community and start meeting other readers now!
Hunderte von Mitgliedern aus ganz Nordamerika, Europa und mehr! Schnell wachsend! Das größte englischsprachige Ringing Cedars-Netzwerk.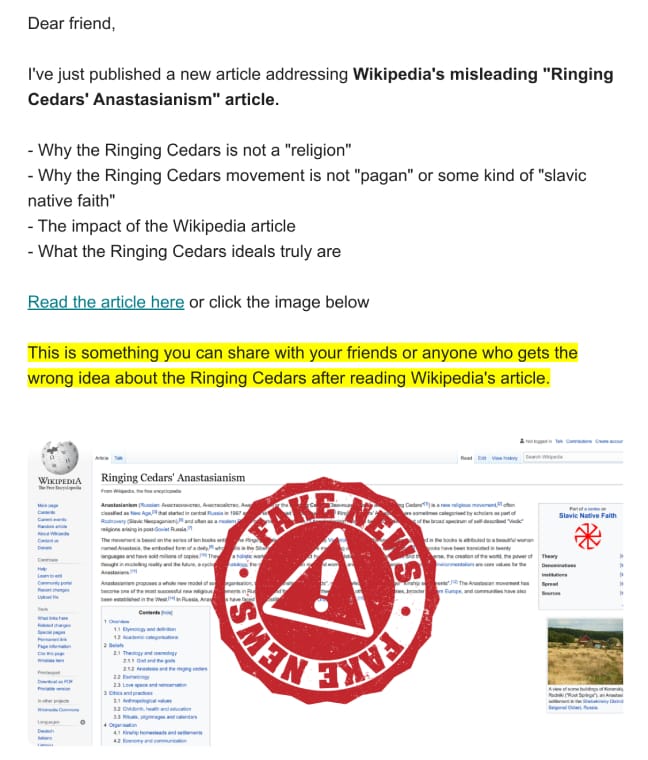 Abonnieren Sie unsere E-Mail-Liste
Melden Sie sich in der E-Mail-Liste an, um alle Neuigkeiten zu Ringing Cedars zu erhalten, über Leserversammlungen und Veranstaltungen, neue Kin's Domains, Videos, Artikel und mehr zu erfahren. We produce a bi-weekly newsletter detailing all the activities of the Foundation, it's a great resource!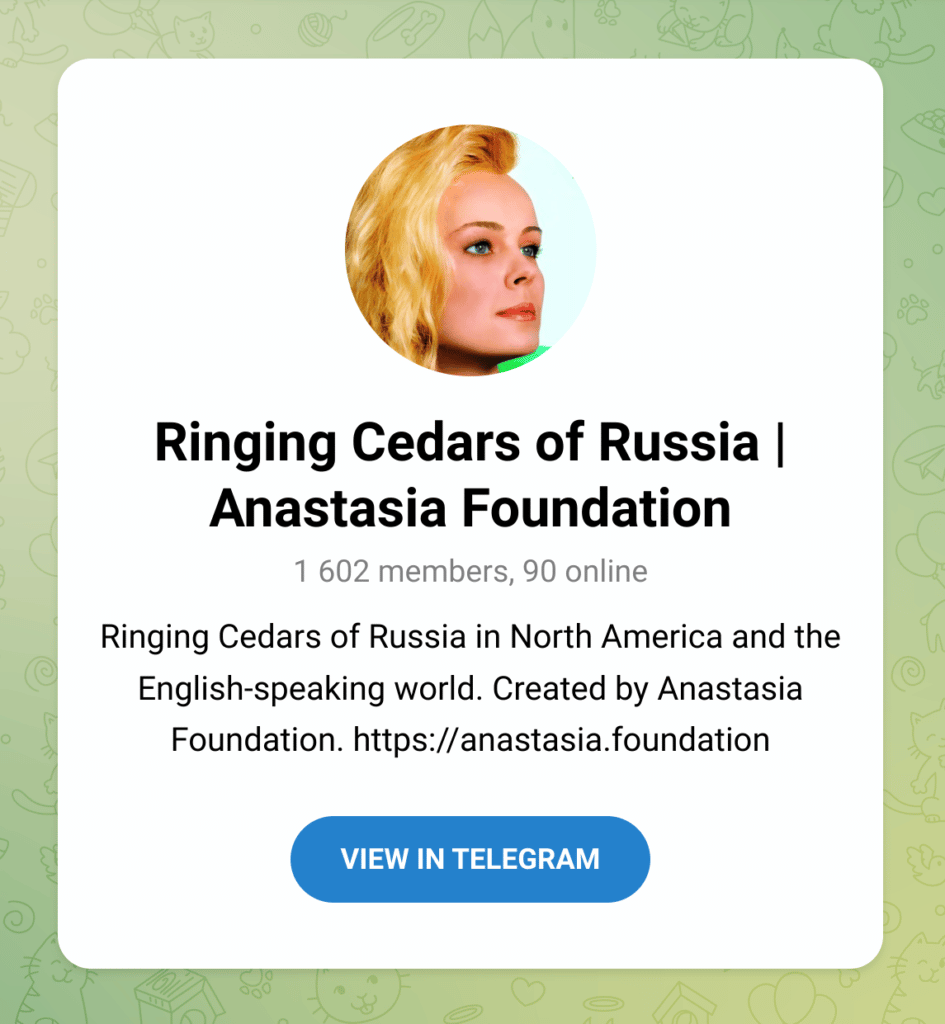 Treten Sie unserem Telegramm-Chat bei
Meet and connect with other readers from all over the world. We have a LARGE international network of regional Telegram groups, and community-run groups on all kinds of Ringing Cedars-related subjects.
Highly active group, and the largest Ringing Cedars Telegram chat in the world. An incredibly loving, supportive, and knowledgeable community!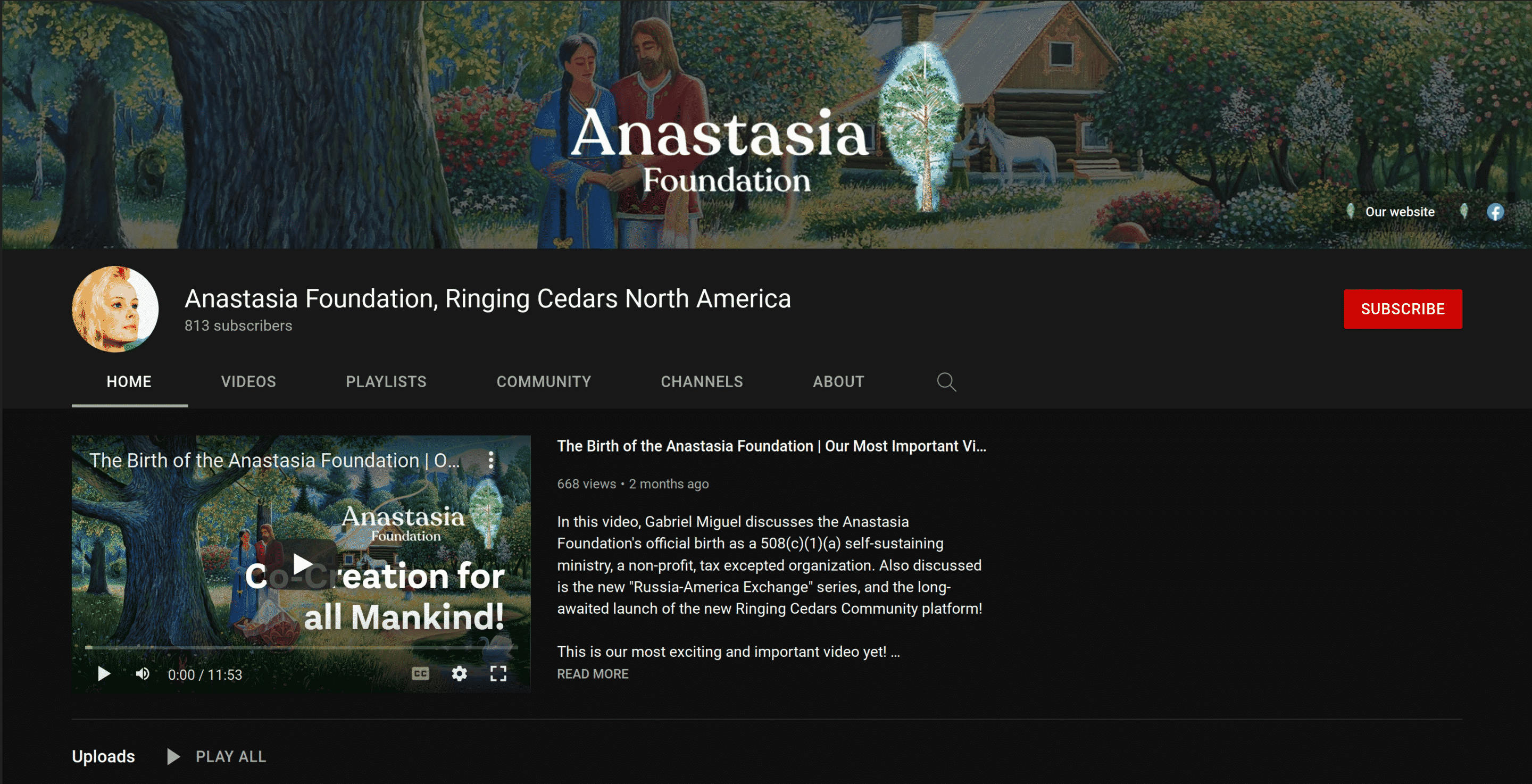 Abonnieren Sie unseren YouTube-Kanal
Abonnieren Sie unseren YouTube-Kanal für wöchentliche Video-Updates. Aufzeichnungen aller unserer Community-Calls, Interviews und Gespräche zum Austausch zwischen Russland und Amerika finden Sie hier.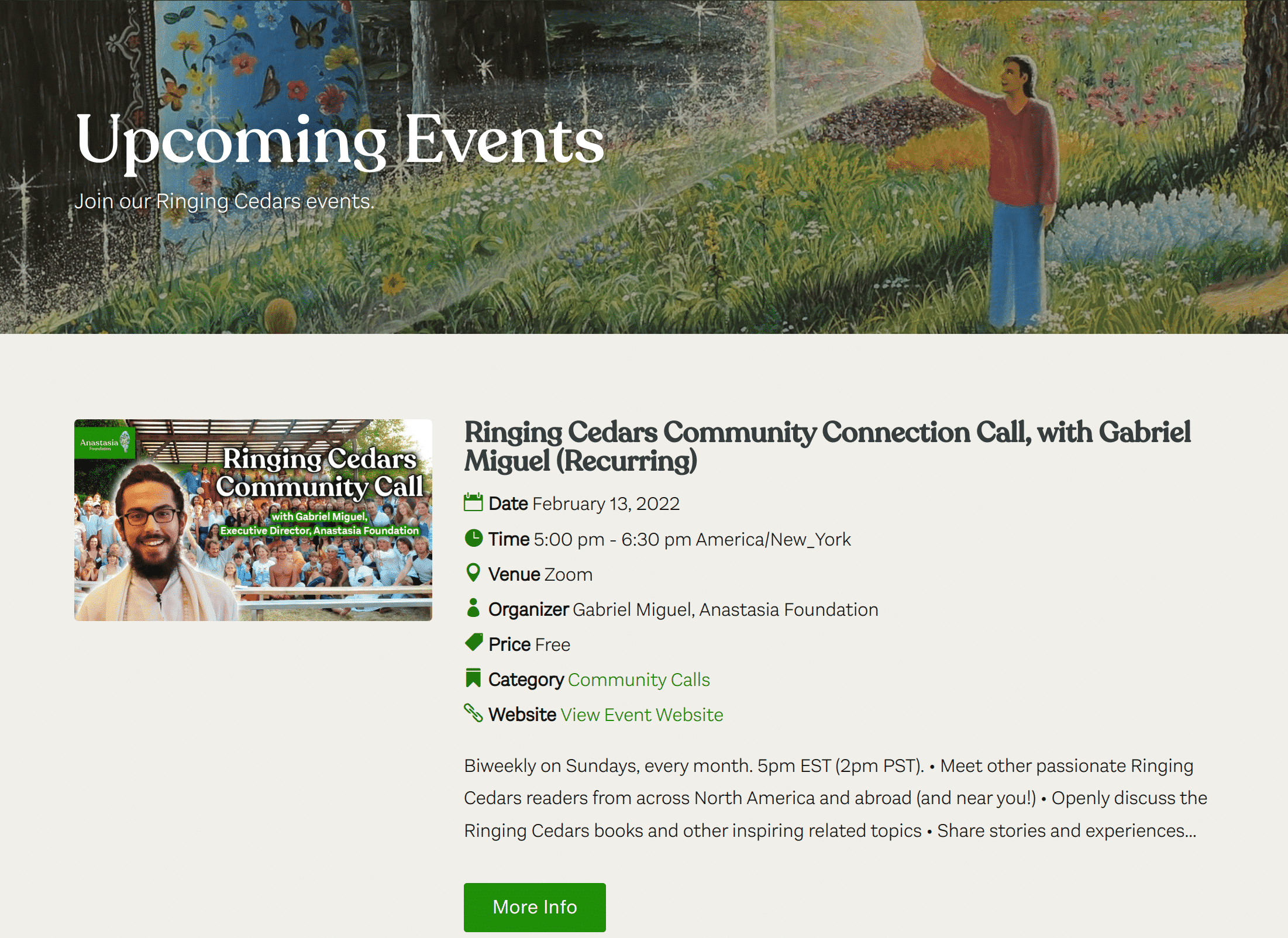 Join Our Ringing Cedars Events
We have many online and in-person Ringing Cedars Community events every week. View our events page to see our recurring and one-time events.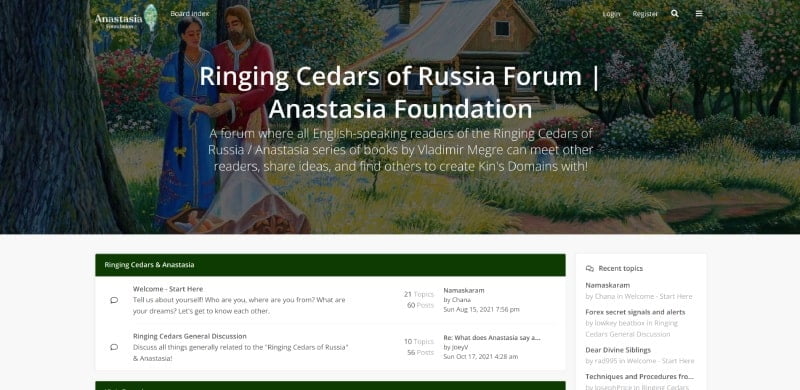 Join Our Ringing Cedars Discussion Forum
The only English language forum dedicated to the Ringing Cedars of Russia books. Great, organized, long form discussion.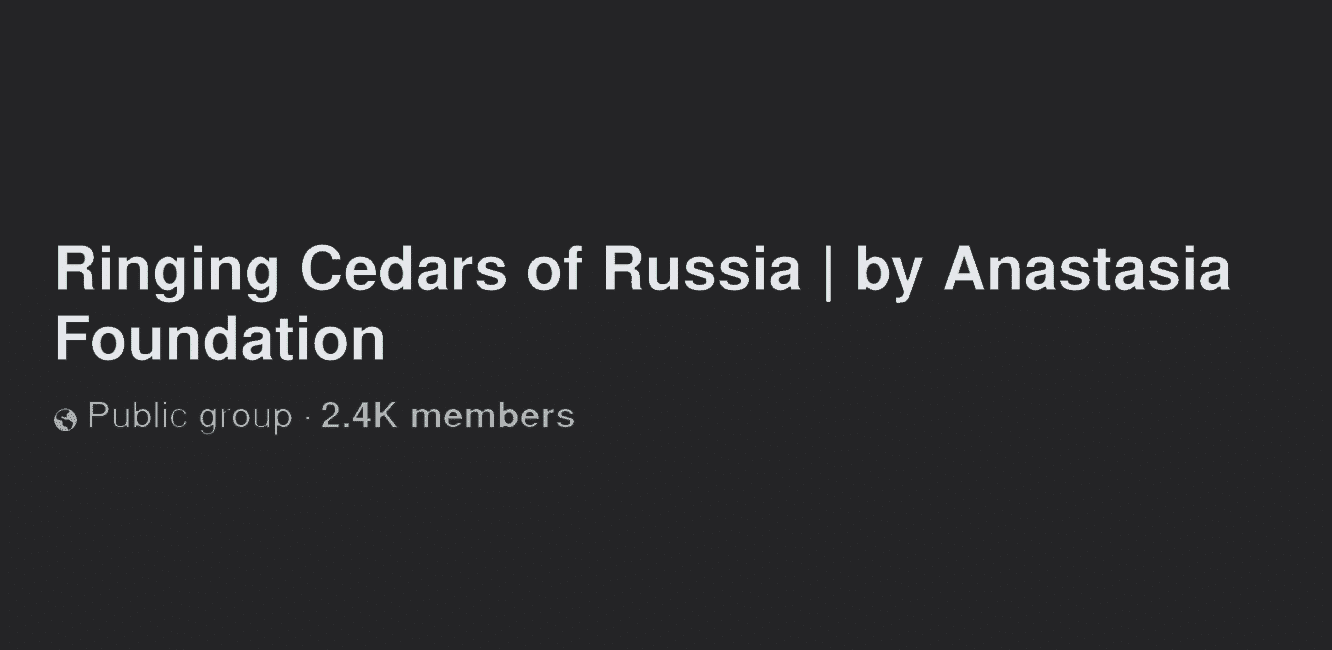 Treten Sie unserer Facebook-Gruppe bei
Die größte englischsprachige Ringing Cedars Facebook-Gruppe. Treffen, vernetzen und diskutieren Sie mit anderen Lesern aus ganz Nordamerika und dem Ausland.
3,800+ members. Very active and engaged group, great posts every day.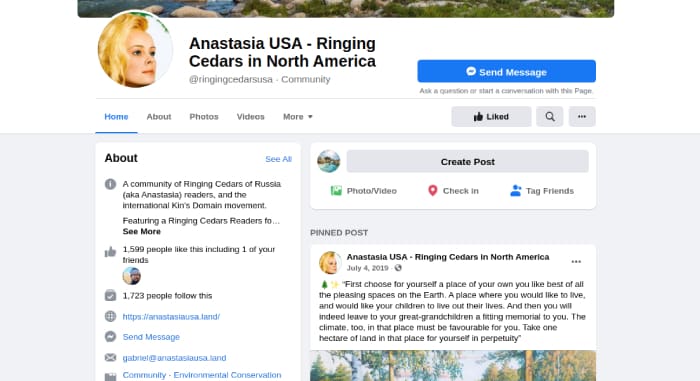 Folgen Sie unserer Facebook-Seite
Folgen Sie uns auf Facebook für Neuigkeiten und Updates.
Melden Sie sich für unsere E-Mail-Liste an