~ Share Your Story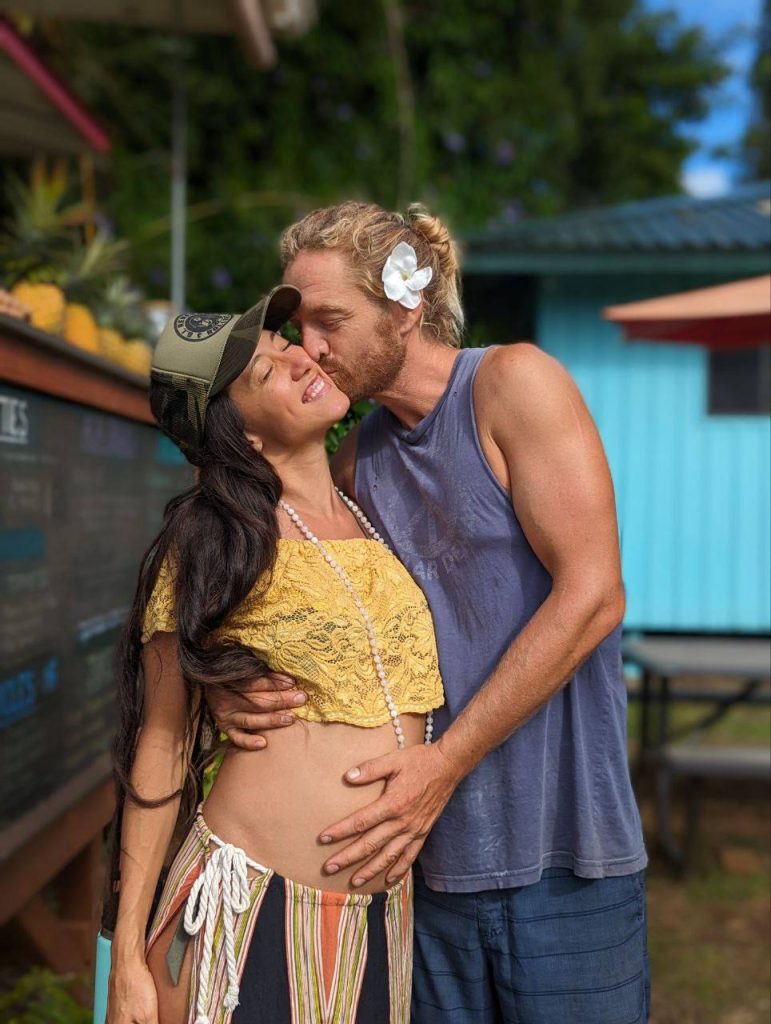 The Earth as a paradise garden starts with happy families. Happy families start with finding your soul mate. Finding your soulmate starts with your own connection to source and a solid self-concept founded in your belief of this dream. Lauren and Brandon are brilliant archetypes for generations of successful soulmate stories!
Finding My Soulmate In Today's World, And Helping You Find Yours Too! | Story written by Lauren Chu
Aloha! I want to introduce myself and the story/intention behind our RC Singles group. My name is Lauren and I created it after finding my soulmate Brandon on a telegram dating group! It was our shared passion for the Ringing Cedars books that came up immediately for us in our messages. It allowed us to connect instantly and we recognized our soulmate connection before we even met in person. The original dating group where we met (with the theme of awakened/unvaxxed) has since been taken over by spam and bots (we were likely the only success story!). So, I wanted to create a group for the members of our growing Ringing Cedars community. Gabriel, who started the Anastasia Foundation, also met his wife via a Russian dating site! I had never done online dating before and I'm sure many of us are turned off by the swipe-apps and prefer in-person connection. But, I'm amazed how it is possible to find deep, intimate and spiritual connections when you are open and ask for it!
A little about our story: I ended a long-engagement at 35 and focused on my healing. I prayed to the souls of my future children to help me find their father and to guide us together so we could create our Kin's Domain. Putting myself out there on a few unvaxxed dating communities was my first foray into digital dating. (I also made profiles and appreciated the format of Unjected.com and the Unvaccinated Singles telegram group.)
Brandon was actually the first man I ever messaged with from a dating site! He was already planning to move from California to Maui in a few months to be with his 4 year old son. I was on Kauai and shared with him how I am working on creating a Kin's Domain community. As soon as I mentioned the Ringing Cedars, he experienced an intense spiritual re-awakening. Reading the books on a mossy log while living deep in nature had been his first step on his spiritual journey, and remembering them in this moment hit him like a bolt of lightning.
He says he knew instantly from my photo that it was me, but he didn't want to come on too strong and scare me away! So, we chatted casually for a while building a friendship. But as we connected more and I opened up with a vulnerable challenge I was going through (that's another episode in my-life-as-a-romantic-comedy-set-in-a-tropical-location!), suddenly a psychic connection launched between us that was undeniable.
While we were exchanging messages, I began to feel a physical warmth spreading up from my solar plexus towards my heart chakra. I woke up in the middle of the night having what I can only describe as a kundalini awakening experience, where the heat traveling into my heart was so strong my diaphragm was spasming, and I somehow knew that Brandon was sending me this energy. He then messaged me saying that his power/service had been out, and when he closed his eyes he felt that Anastasia wanted him to use his Ray to reach out to me! Well he did and it was so strong it had woken me up at 3:30 that morning! And later that day when he directed his thoughts towards me, the energy moving from my heart into my throat was so strong I almost had to pull my car over while driving, as my body was flooded with so much ecstatic electricity all I could do was breathe!
What's amazing is that all of this happened through messages before we even heard each others voices. After our first call, we were both bursting with the creative energy of love and even started exchanging poetry inspired by the shared dream of our Kin's Domain. We knew we had to make the leap of faith to travel and meet. However it was more like a reunion! I felt we had been together many times before, as if we shared a domain back in a Vedic lifetime, and are here now to recreate our new heaven on earth!
Our first messages were in November and we met in person in January. By April we moved to be together on Maui and now we are having a baby in December! We are continuing to build our RC community while we search for property and land partners for a Kin's Community on Kauai!
Because our experience was so unique to the magic of the Ringing Cedars, I wanted to open the doors for more soulmates to gather and find each other. I am also a relationship coach so I love fostering connection! Even if you end up finding your soulmate "in the wild" or through another channel, in my experience, making a profile and writing a dating bio sends a powerful prayer of intent, drawing you together through your Rays!
What better foundation of knowledge, understanding and dreams could there be for finding your soulmate?
~ Thank you for reading about my story!
Click Below to Join the Telegram Group – Please be sure to read all instructions for joining the group.


Ringing Cedars Singles: https://t.me/+koT9xJ4kmR00NGYx
– A dedicated group for finding your soulmate. New members must submit a profile to @laurenchu
Connect with me on the Community Platform by clicking here
Story Compiled by Elizabeth Erkel, Community Outreach Coordinator