🇷🇺 🇺🇸 Special Event: Learn from Two Masters of Schetenin's Methods (with Q&A)
✨ Saturday 3/12/2022 at 10am-1pm EST (9am CST, 8am MST, 7am PST)
Have you ever wanted to learn more about Mikhail Schetenin's educational methods, described in the Ringing Cedars books?
Are you wanting to homeschool your (future) children, and want to learn the best ways how?
Do you want to discover the educational techniques that will lead us to the schools of the future that Anastasia described?
Join us for Russia-America Exchange #3: Education Schentenin's Way on 3/12/2022 at 10am EST (9am CST, 8am MST, 7am PST)
We will be speaking with leaders from two schools who are carrying the torch of Schetenin's methods into a new era of innovative education throughout Russia.
Since the closing of the Tekos school in 2021, these schools are two of the most prominent examples of Schetenin's ideals.
✨ This is an incredibly rare and precious opportunity to speak with and learn from two master educators who have made great strides in Russia. Don't miss out!
👉 Join us via Zoom: https://us02web.zoom.us/j/84593991279
✅ We will discuss:
– Schetenin's innovative "deep immersion" method that allows students to learn more, learn faster, and retain more information (this is how they do years of education in 1 year)
– The relationship between a "teacher" and their students as self-sufficient individuals
– Thinking as a collective and the collective image creation process
– Educating children so they become strong, loving, balanced individuals with a full set of creative powers
– The importance of interacting with nature in the learning process
– How to educate students in a home or school setting
– Speaking with two students from the Synergy School of Life
There will be 1 hour of Q&A with the speakers, so bring your questions or ask your questions to our speakers live!
👉 Join us via Zoom: https://us02web.zoom.us/j/84593991279
📖 Speaker Bios and School Descriptions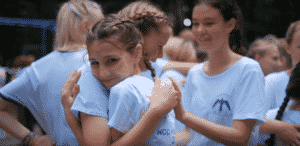 School #1: The Center for Human Development "Word"
Speaker: Vitaliy Kuzovkin, Head of the Interregional Association of Pedagogical Initiatives and Educational Technologies
✨ The mission of the Center for Human Development "Slova" (meaning "Word") is to strengthen the spirit, awaken love for the Motherland, and develop the powers of creation in every child. Their goal is holistic personal development; cultivation of the inner world, morals, and values of each child to develop them into a balanced and happy human being.
They believe that the process of learning is inseparable from the growth of a child's personal qualities. Using the "deep immersion" method, they create a space where students learn about the world, Man, and the laws of the Universe. Deep immersion into all subjects allows students to learn the entire program of middle and high school in one year.
Located on a beautiful campus set in scenic nature, they organize educational summer camps for children, teenagers and parents. They also lead off-site immersion projects in different parts of Russia and surrounding countries. Center "Slova" supports school teachers and homeschooling parents. They conduct field seminars, trainings and lectures, internships for teachers, are planning to launch an online school and open a boarding school, and spread their innovative methods throughout Russia.
Their methods are based on the developments of academician Schetenin, Amonoshvili, Vygotski, Tubelski, Makarenko, Sukhomlinski and other innovative teachers.
https://www.instagram.com/center.slovo/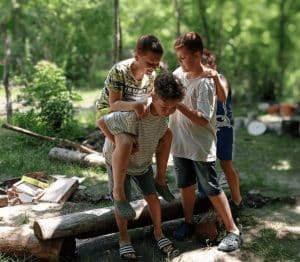 School #2: The Synergy School of Life
Speaker: Nikolay Matveev, Founder (previously spoke in the first Russia-America Exchange)
✨ The "Synergy" School of Life is a forest school inspired by the methods of Mikhail Schetenin. The 9 hectare property where their school is located is on the Black Sea near the dolmens in Gelendzhik, Russia.
Their children live and learn in nature, strongly engaging with the natural world. From taking long hikes in nature, to learning from master craftsmen and entrepreneurs, playing games and sports, preparing their own food, teaching their classmates, the students have a full experience that develops all aspects of their being evenly.
Employing the "deep immersion" method, they don't rush from one subject to another; their students can work on one educational project for several days or even weeks until their knowledge is deeply engrained. Their students also learn all sciences in unison, showing them how the sciences interact with each other, and producing a whole, consistent understanding of the world.
https://www.instagram.com/synergy.live/https://us02web.zoom.us/j/84593991279
👉 Join us via Zoom: https://us02web.zoom.us/j/84593991279