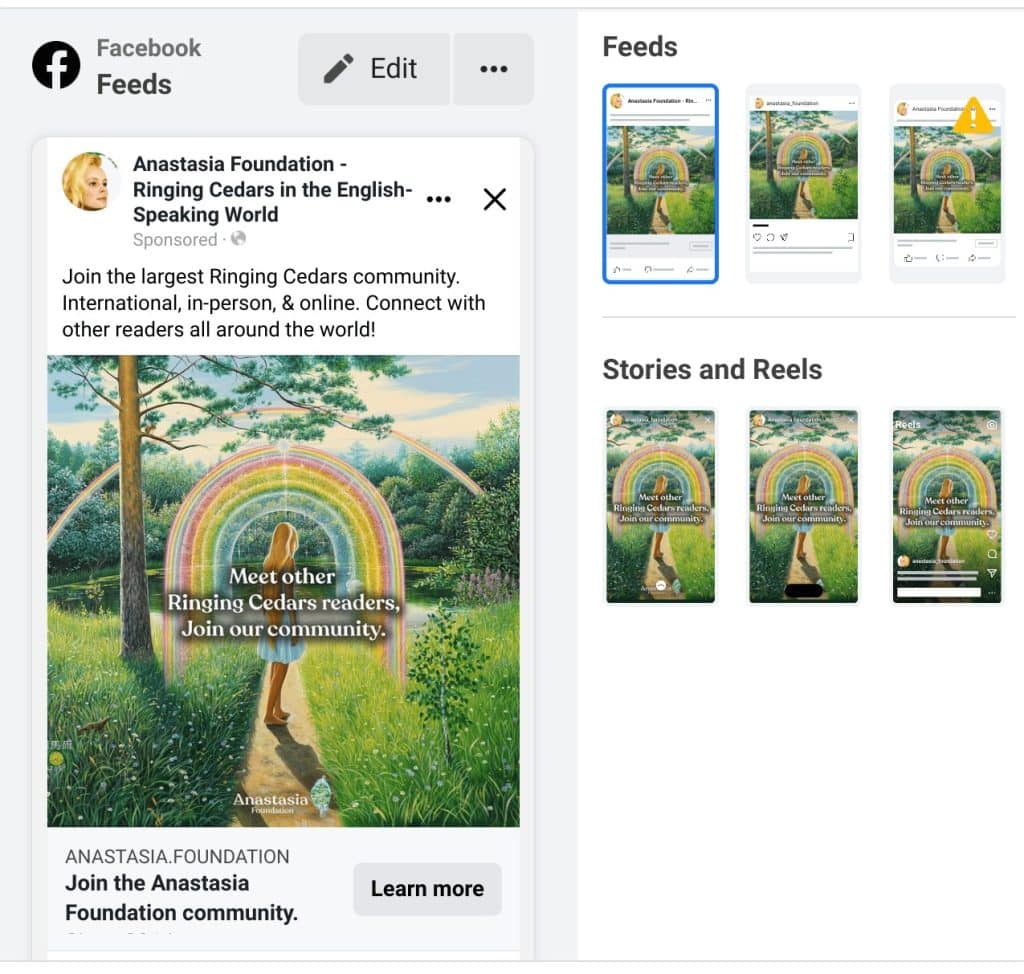 Written by Wyatt Gober
Dear Friends, I am certain that many of you know what profound effects these books are capable of producing within a living individual; inspiring them on a new path of life.
Even more so…having community to share, find friends and love, and co-create experiences, all that are congruent with this new path is absolutely essential.
The Anastasia Foundation realizes this and so in an effort to bring more souls together over a common vision, we are investing considerably in advertisements to connect more readers.
If you do not already, please consider gifting even just $1 every month.
Your contribution will bring new souls together with a common vision. Give a customizable monthly gift today (even just $1 ) by clicking here: https://anastasia.foundation/gift
Thank you dearest one, for your generous heart and belief in the survival and revival of our world and the souls upon it🕊🌎