Wednesday, August 9th, 2023, at 7pm Eastern time
Do you want to learn how to defend and enforce a land patent? 
Have you ever wondered what to do with your land patent once you have it?
This is the class for you.
Learn from a true American hero with years of experience in enforcing land patents.
He was even issued a brand new land patent on June 6th, 2023. 
His land wasn't patented before. The state and federal government respected the Homestead Act (of 1862), and issued a new land patent for him. You'll see it in the class.
You'll learn about: 
The Homestead Act (still in effect even today) 
The Federal Land Policies and Management Act 
The Schools and Institutional Trust Land Act 
W. Virginia -vs- EPA Supreme Court Case
If you attended our Freedom and Co-Creation event last August, this is the perfect follow-up class for you.
This is a collaboration event, in partnership with the American Meeting Group.
$20 minimum gift required to attend. 
Gift Granted, conveyed and accepted as lawful money only. [per 12 USC 411]
Don't miss this. This is essential knowledge for anyone interested in land patents!
Register now by clicking the button below.

Member Gift to Private Trust AMG-LPMC-AF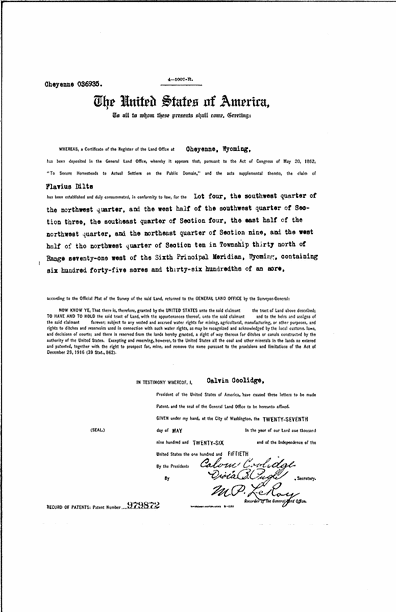 "A Warranty Deed is not a Title to your land, and never will be. If you look closely you may be surprised to discover you think you're an owner, but you're only listed as a tenant. The only true Title to your land is a Land Patent, which finally makes you the true land owner with the unalienable rights granted by God and protected by the Constitutions."
– Ron Gibson