Dear Friends,
We have a delightful Kin's Domain co-creation story for you below.
Gaz and Stef Shambala, beloveds from our European readers' group, found their land betwixt a beautiful whirlwind of trust and persistence.
Please read on to share in their beginning!
~Elizabeth, Community Outreach Coordinator – Anastasia Foundation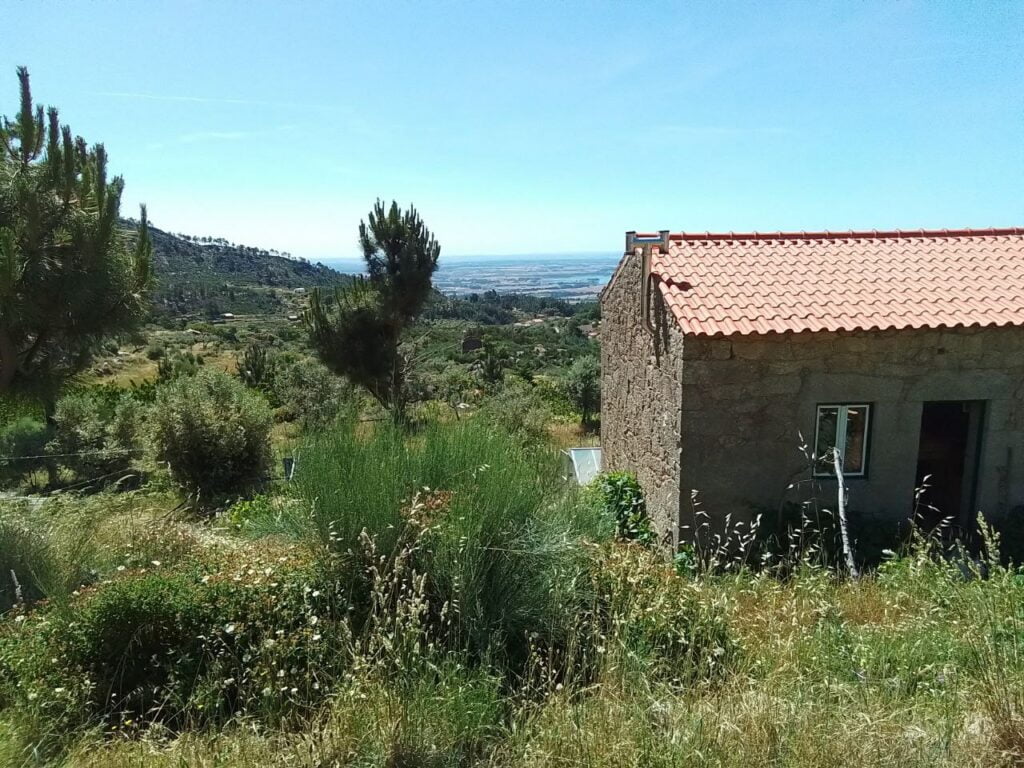 The books first came to our attention in 2013 after my beloved made friends with someone she met in a charity shop in the UK. She told us about the series, but we didn't read them until 2 years later, after watching a wonderful YouTube video by Leonid Sharaskin, telling his story of how he became the English translator through a series of 'coincidences'.
We read the books out loud to each other, and it was like light bulbs lighting up. Everything Anastasia had to say resonated so deeply with what we already 'knew' and she seemed to answer all the questions we had about life, it's purpose and how society has been duped into accepting a lesser version of reality. We had already done a lot of research down the rabbit hole into banking cartels, freemasons, ritual satanic abuse, social engineering, NASA deception, 911…pretty much all the dark stuff going on in the world, so to have Anastasia confirm the origins of it all was enlightening and affirming.  Better still, she had a workable solution that made absolute sense. Wow!
In 2016, 'circumstances' led us to close our business, and go off in our campervan in search of land that we could call our own.
We couldn't afford land in the UK so we traveled through France and Spain on our search, and finally into Portugal. As we crossed the border into Portugal, both of us felt something trigger inside. We knew our land was here somewhere.
Then after much traveling in different parts of the country, we were connected by a friend of a friend to someone who lives in the area we now live in. We visited several properties in the area , each one helping us refine what it was that we really wanted to set up our off grid domain… access, privacy, established trees, mid slope location, water source, south facing etc…
One day I was browsing properties for sale on the Internet, and one caught my eye. When I called the estate agent, he seemed in no hurry to arrange a viewing, which I thought was odd, but put it down to Portuguese being different from us Brits. After being put off several times by the agent, I insisted strongly that he HAD to show us, and he reluctantly agreed!
It turned out there was a reason behind his reticence in giving us a viewing. As is most often the case in Portugal, land has been passed on through inheritance to several children, who have now gone off to live in different parts of the world. The land is 'split up' so to speak, and in our case, only half of the land was for sale, so for example, one half of the building was for sale, but not the other half. The estate agent had had enough of showing people round only to be told .. let us know when the other guy wants to sell his half!
So there we were, having virtually forced the agent to give us a viewing and the land ticked all our boxes, and more. We fell in love with it …if only the other guy would sell his half!
I kid you not, but as we walked along, admiring the olive trees and the views, the estate agent's phone rang. Even though he was talking in Portuguese, we could hear him trying to suppress his excitement and amazement. Literally it was the other guy on the phone telling the agent he was ready to sell.
That was the God wink we needed. (Thanks Anastasia!)
We have now been co-creating our Kin's Domain, our Space of Love, for 5 years. There have been challenges and amazing events and every day we are so grateful to live here and to witness nature's wonderful miracles. We are on our 8th reading of the series and every time we gain more insights and inspiration. We are more in love than we have ever been.
~Gaz & Steph Shambala, Portugal
---
To connect further with Gaz & Steph, please click HERE to visit their profile on the community platform and/or HERE to connect with them on facebook
Please join our European Telegram Chat for more connections with our European brothers and sisters.