Largest Active English-speaking Ringing Cedars Community

Events, Content, & Resources
The Anastasia Foundation is building the Ringing Cedars of Russia movement in the English-speaking world by connecting, inspiring, and empowering Ringing Cedars readers.
Through our community-driven approach, we are helping to create the joyful New Civilization on Earth, one Ringing Cedars reader at a time.
НАША СОБСТВЕННАЯ СОЦИАЛЬНАЯ СЕТЬ
Сообщество звенящих кедров
Discover a community of like-minded individuals who share a passion for the Ringing Cedars of Russia books. Join our community and make new friends, meet your soulmate, and participate in discussions and events.
🔍 Find other readers in your area through our searchable members directory and members map
💡 Join or create groups on all Ringing Cedars-related subjects
🌎 Be a part of regional and local reader groups
💬 Connect with other members through private messaging and audio and video calls
📖 Participate in engaging forum discussions
📱 Connect with readers anytime, anywhere with our mobile-friendly community
Join our community and start meeting other readers now!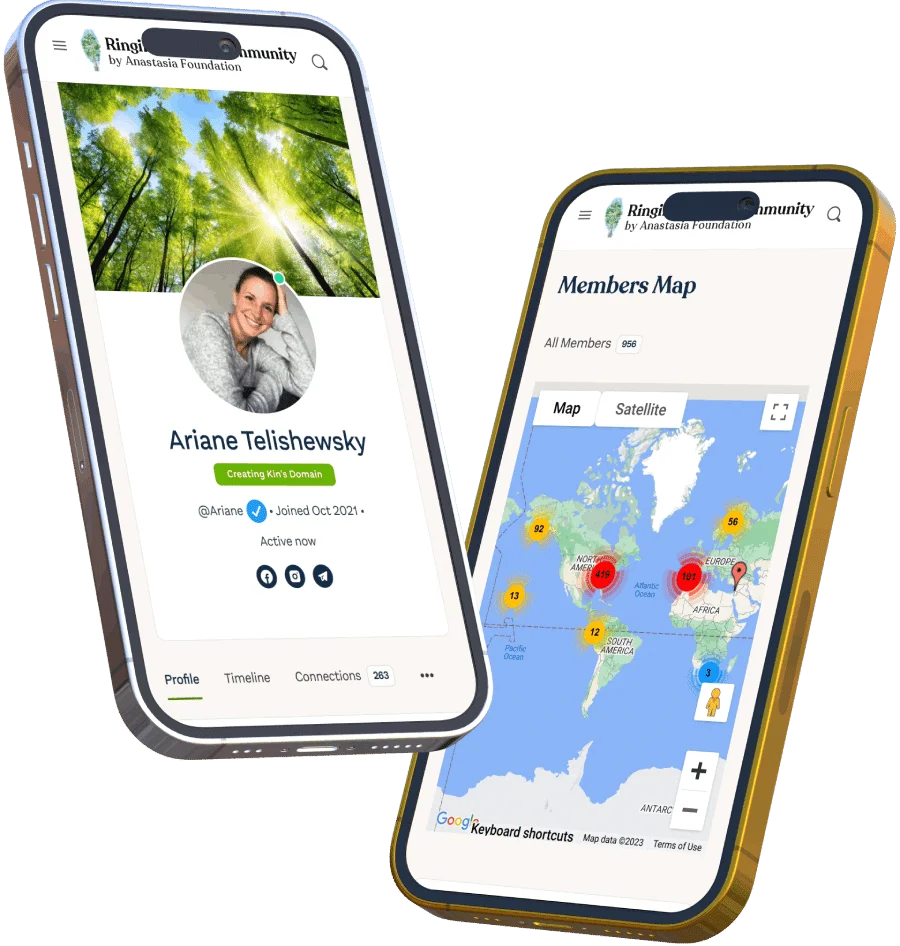 группа в фейсбуке
Our healthy and active 4,000+ member Facebook group with Ringing Cedars readers from all over North America and the English-speaking world. A great place for discussion with others!
Телеграмм чат
Meet and connect with other Ringing Cedars readers. Largest RC Telegam, supportive and highly active group. Dozens of regional sub-groups, plus topic-specifc groups!
Фонд Анастасии
Regional Ambassadors
Our Ambassadors are longstanding, active members of our community who care deeply about growing the Ringing Cedars movement and are organizing locally.
They can help you meet and connect with other Ringing Cedars of Russia readers in your area.
Ambassadors host a minimum of 2 in-person meetups per year and lead Ringing Cedars reader's groups in their areas.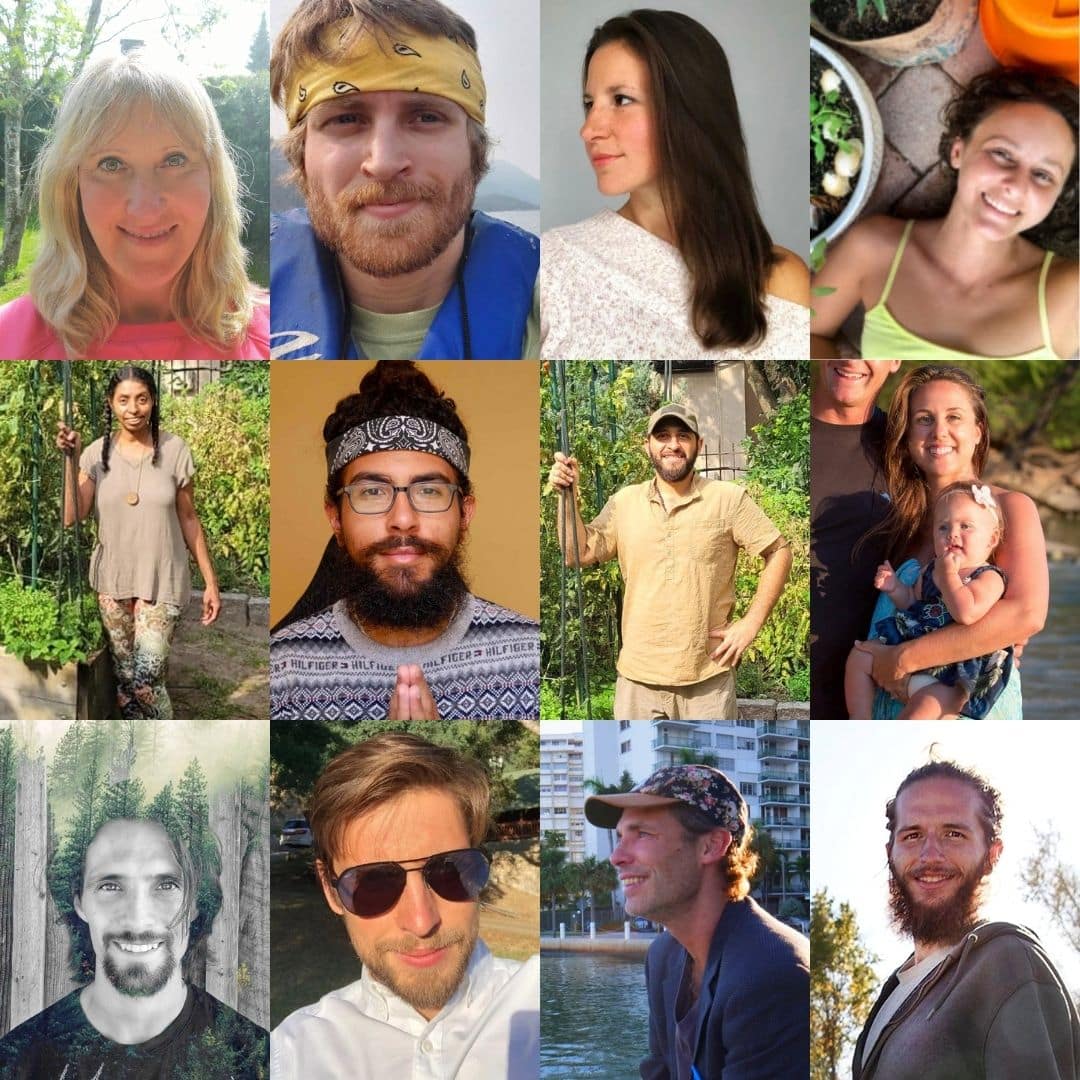 Предстоящие события Ringing Cedars
Свидание:
Сентябрь 24, 2023
Время:
11:45 дп - 12:45 пп UTC-8
Venue:
Zoom
Once a month on Sunday (mid-month) readers gather live around the world in different time zones, connecting at the exact same moment for a united global imagery.Together we imagine the world pure, pristine, thriving and peaceful for all life everywhere.We hold t...
Rachel McCarty
Join Ariane for an incredible, immersive guided Kin's Domain visualization experience. These calls are deeply transformative for everyone who joins. Together we join once a month for a live global guided imagery call. We cocreate...
Rachel McCarty
▸ In this presentation: In October 2022, Gabriel Miguel, Founder and Executive Director of the Anastasia Foundation, delivered an inspiring presentation at the Music and Sky: Soul Family Gathering event (https://musicandsky.com/). This talk serves as...
Книги «Звенящие кедры России».
В «Звенящие кедры России» Серия Владимира Мегре, Анастасия объясняет, как прожить максимально счастливую жизнь здесь, на Земле.
Анастасия делится изменяющими мир взглядами на цель существования человечества, воспитание детей и восстановление мира в первозданном цветущем саду. Она показывает, как мы можем сохранить Любовь в наших семьях навсегда. Чистота и сила ее слов вдохновит вашу душу и зажжет радость глубоко внутри вас, которая вдохновит вас изменить свою жизнь, как это сделали миллионы других людей после прочтения. книги «Звенящие кедры». Книги глубоко затрагивают все темы жизни и представляют собой невероятное и захватывающее чтение. Идею Родовых поместий впервые представила Анастасия в серии «Звенящие кедры».
Книги «Звенящие кедры» были проданы тиражом более 30 миллионов экземпляров по всему миру и изданы более чем на 20 языках.
Что такое родовые владения?
Родовое поместье — это участок земли площадью 2,5 акра, где семья создает живой райский садовый дом для себя и своих (будущих) детей, чтобы передать их навечно. Ваше Родовое Поместье – это ваша связь с Богом и Вселенной, Пространство вашей семьи для будущих поколений.
«Пусть каждый из нас возьмет небольшой участок своей земли [один гектар], соберет воедино весь свой ум и всю духовность и создать очень маленький, но конкретный рай. Он превратит свой клочок земли на нашей большой планете в цветущий сад, дав материальное воплощение своей духовности, следуя примеру Бога.

«Если это будут делать миллионы людей во множестве стран, то вся Земля станет цветущим садом.

«Отец и мать, которые на самом деле создают Пространство Любви для своих детей, более духовны, чем самые прославленные мудрецы, которые только и говорят о духовности. Пусть дух каждого Человека взойдет из земли прекрасным цветком, деревом с ароматными плодами, и пусть это произойдет на каждом гектаре нашей планеты.

— Владимир Мегре